Cory Van Dyke, Writer – Director – Producer
Van Dyke has been a cook, ditch-digger, designer and builder, owner -architect, screenwriter and filmmaker, entrepreneur and member of the California bar. He lives in Marfa and Southern Oregon with his wife and dog. Far Marfa is his first feature.
—
Johnny Sneed
Johnny Sneed was born in Japan but grew up in Mississippi in a house of artists. Johnny's initial experience with acting was watching his father John perform in theatre production directed by Chuck White at Center Stage, where Johnny also first performed. Patti, Johnny's mother, plays piano, sings and paint
s. His sister Lori us a painter and gifted improvisational impersonator. Music was always played in his parents' home: Otis Redding, Ray Charles, Aretha Franklin, Fat Domino, Willie Nelson, Jerry Lee Lewis, Elvis Presley and church hymns. In addition to being an avid photographer, Johnny plays drums with several bands in Los Angeles, including Bandito Royale, Vaud and the Villians, Rusty De La Croix, Pool House and Sugar Fantastic. He feels fortunate to have had opportunities to play with Medeski, Martin and Wood, Cyro Baptiste, Adam Bork, and Nellie McKay. Johnny's drumming heroes are Brian Blade and Levon Helm, and he credits Billy Martin of Medeski, Martin and Wood with rhythmic inspiration. He has also acted in numerous theatrical features and network TV series.
Jolyn Janis
Austin-based, Jolyn Janis currently explores all aspects of filmmaking including producing, executive producing and acting (her first love). She has been in numerous feature films, shorts and television shows including the Lead in "Vicky & Sam" (awarded at over 60 film festivals internationally), a Guest Star appearance in ABC's "My Generation" and a Supporting role in "Happy Voodoo" (Tribeca Film Festival). Far Marfa is her first feature to play a Starring role.

Jennie Lyn Hamilton – Producer
Jennie Lyn Hamilton (Producer) is a freelance producer and executive director of Marfa Live Arts, a nonprofit performing arts organization serving Far West Texas. She has worked in production for twenty years producing and directing award-winning commercials, short documentaries and art videos. As an AFTRA/SAG actor she has worked on independent films, industrials and commercials. FAR MARFA is her first feature film to produce.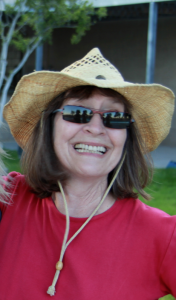 Carolyn Pfeiffer, Executive Producer
Carolyn Pfeiffer (Producer) has produced over 20 feature films. She was founding president of indie production companies: Island Alive, Alive Films and Burnt Orange Productions.  She was founding president of The Los Angeles Film School and co-chair and master filmmaker in residence of American Film Institute Conservatory.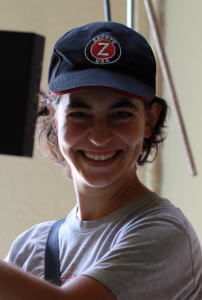 Iskra Valtcheva – Cinematographer
A native of Bulgaria, Iskra Valtcheva is a versatile cinematographer with a unique perspective on visual storytelling and excellent work ethic. Her cinematography credits include a 2011 Student Academy Award winner (Fatakra, dir. Soham Mehta) and a 2008 nominee (Red Wednesday, dir Nazanin Shirazi) and semi-finalist (Love, Sadie, dir. Naiti Gmez). She has worked on award-winning projects that screened on PBS (Tattooed Under Fire, dir. Nancy Schiesari), the Sundance Channel (Kids Green the World, dir. Amy Grappell), KLRU (UT Performing ARts Centre Campaign, dir. Samuel Jergensen), and at numerous festivals worldwide including Cannes and SXSW (Love, Sadie). Iskra's most recently completed projects are the feature film Far Marfa (dir. Cory Van Dyke), the Bollywood TV show Teri Meri Dosti (Express Entertainment Channel) and a documentary for SCALEAfrica shot on location in Mfuwe, Zambia.
Iskra holds a B.A. in Art from Williams College, MA and an M.F.A. in Film Production from the University of Texas at Austin. While at UT Iskra was nominated for the 2007 John Alonzo and the 2009 Bud
Graham Reynolds – Composer
Austin, Texas-based composer-bandleader Graham Reynolds creates, performs, and records music for film, theater, dance, rock clubs and concert halls with collaborators ranging from Richard LInklater to Dj Spooky to the Austin Symphony Orchestra. His score to the 2006 Robert Downey, Jr. feature A Scanner Darkly was named Best Soundtrack of the Decade by Cinema Retro magazine. His awards include the Lowe Music Theater Award, four Austin Critics' Table awards, the John Bustin Award, the Amp Award, Meet the Composer and Map grants, as well as support from the National Endowment of the Arts for several projects.
Hugo Friedman – Editor
Whereabout unknown.